Titan Products continue to add greater functionality, usability and additional features to the TPZ-NET Zigbee Wireless Range:
New PC Commissioning Software:
The PC Commissioning Software is used to setup and edit the TPZ-NET Zigbee wireless network has also received a large facelift and exciting feature added. The Zigbee quick setup has kept all the ease of use and speed of commissioning qualities which has proved so successful.   We have added a completely new second commissioning process which allows: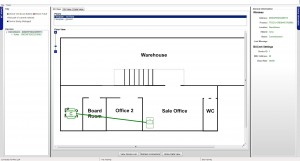 Plan your Sensor Network with Commissioning Software
The ability to import floor plans
The ability to drag and drop sensors onto the floor plan
2D and 3D representations of the building and networks
Live illustration of the networks transmission patterns
More information can be found regarding the new PC Commissioning Software.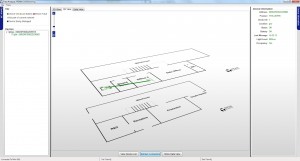 New Sensor Firmware from Titan Products:
It isn't only new sensors that we are concentrating on. We are always looking a new ways to add advanced usability and features to the software of our TPZ-NET range as well.
Improved Signal Strength!
The latest Firmware updates have allowed us to significantly increase the signal strength of all the wireless sensors within the range without effecting the battery life of the sensors at all.
Adjustable Transmission Intervals and Change of Value Thresholds:
The second addition we have added to the latest sensor firmware is the ability to alter the transmission intervals between the sensors and co-ordinator along with the Change of Value (COV) thresholds.
Previously the sensors all had a fixed COV threshold and transmission interval. However, now the user can set these during the commissioning process through the new PC Commissioning Software. COV threshold and transmission interval can also be changed at any time through the Software. All the available transmission intervals and COV thresholds can be seen on all the relevant product data sheets.
New PIR Sensors:
The latest products to be added to the range include the TPZ-PIR (PIR only) and TPZ-PIR/LL (PIR and Light Level) Occupancy Sensors. Designed to detect movement and occupancy in a space the sensors are perfect for 'Control on Demand' applications where lighting or HVAC equipment such as air conditioning is only required once the room is occupied.
The TPZ-PIR sensors offer a 5 year battery life and communicate to our TPZ-COORD/BMS co-ordinator which then converts the Zigbee wireless information into BACnet points that can be read over the network by controllers on the network.
For more information on the new sensors visit the PIR Sensor Page  on the Titan Products Website.

If you require any further information regarding the items discussed in this article please visit www.titanproducts.com or
call the sales team on 0161 406 6480.

Titan Products are experts in HVAC Control, Sensors and peripherals. Contact us on sales@titanproducts.com or call 0161 4066480

Latest posts by Iain Twiss (see all)
Related posts: